This website is designed as a showcase where you can find and select everything that Croatian fishery has to offer. Here you will find information on the most important (and all other) products of Croatian fishery, together with our tradition and the importance of fishery, and you will easily find those who offer these products and make a living from them. The page was created as part of the project "Fish from Croatia - Eat what is worth eating".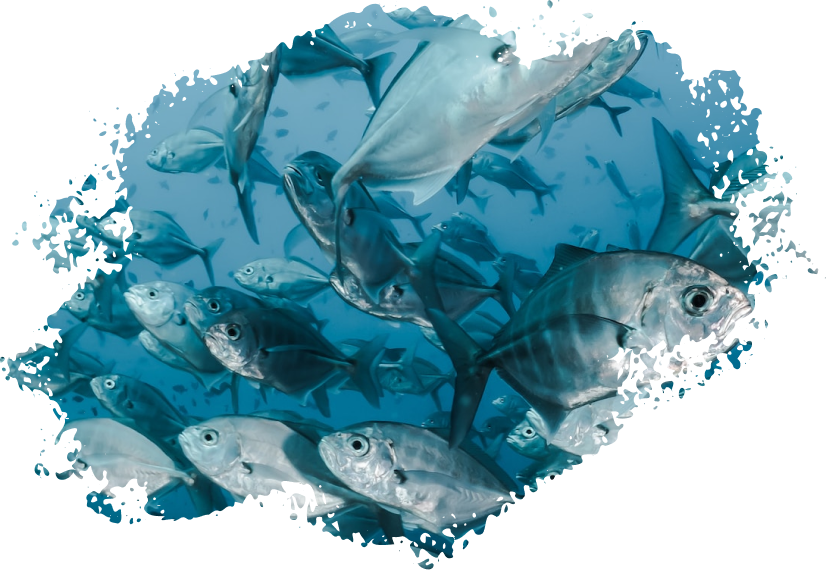 The Croatian Chamber of Commerce launched the project "Fish from Croatia - Eat what is worth eating" for the purpose of promoting fishery products of the Republic of Croatia, which includes products from catch, farming, and processing. The goal of the project was to boost the consumption of local fishery products, to achieve their appropriate valuation, and to build the culture of fish consumption in the Republic of Croatia.
This is to be achieved by raising consumer awareness of the importance of and investments in sustainable fisheries in the Republic of Croatia, of the high nutritional and health value of food originating from locally managed fisheries or farming, and of the importance that the product they consume comes from a food safety system of well-known, high standards.
Small pelagic fish is the backbone of the Croatian offer. Whether it is fresh, frozen, marinated, salted or canned - it is suitable for all lovers of healthy eating whenever they want to play it safe.
CROATIAN AQUACULTURE PRODUCTS
Croatian aquaculture grabs with great strides – recognized for its quality but also for its diversity - sea bass, sea bream, tuna, carp, trout ... and that's just the beginning.
HIGH QUALITY AND FOOD SAFETY STANDARDS
If you want to get to know the products of Croatian fisheries in one place and at the same time be able to talk to the people who offer them, fairs are the best opportunity for that. Fish of Croatia - Eat what is worth eating regularly attends the most important fisheries fairs in Europe. Look for us!
Take a look at the database of Croatian fishery products and suppliers who offer them. The database is created by the operators themselves and contains current information about products and manufacturers. Customers can easily search the database by fish species and/or product category. Search results contain company names, brief descriptions, contact information and links to websites.