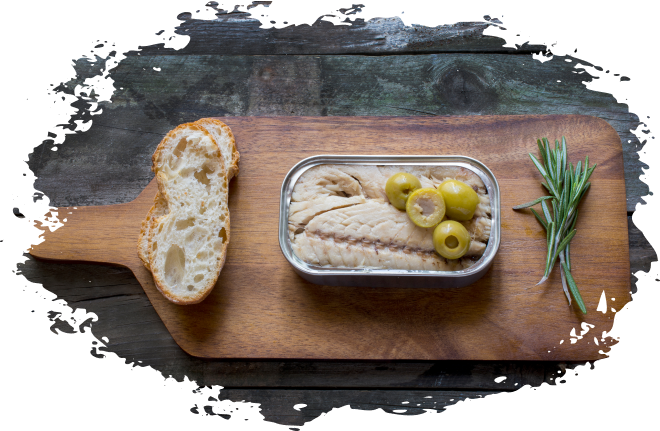 Croatia has a rich tradition of producing fish cans, primarily sardines. In the 1930s, on the eastern coast of the Adriatic, there were about sixty fish processing plants, and more than half of them were on the islands. After World War II, there were 22 fish processing plants on the Croatian side of the Adriatic. Today in the Republic of Croatia there are 4 factories that produce sardine cans: Sardina d.d., Mardešić d.o.o., Conex trade d.o.o. i Mirna d.o.o.
The process of production of canned sardines begins with the purchase, cleaning, and brining of high-quality small-size sardines. They are then inserted in cans and cooked at a temperature of 100-130 °C and oil is added. After that, the cans are hermetically sealed, sterilised at a temperature of 115-116 °C and a pressure of 1.8-2 atmospheres, and are ready for the market.
The content of omega-3 fatty acids is not reduced by the process of preservation. This type of product is most often consumed together with bones and is hence a source of calcium.